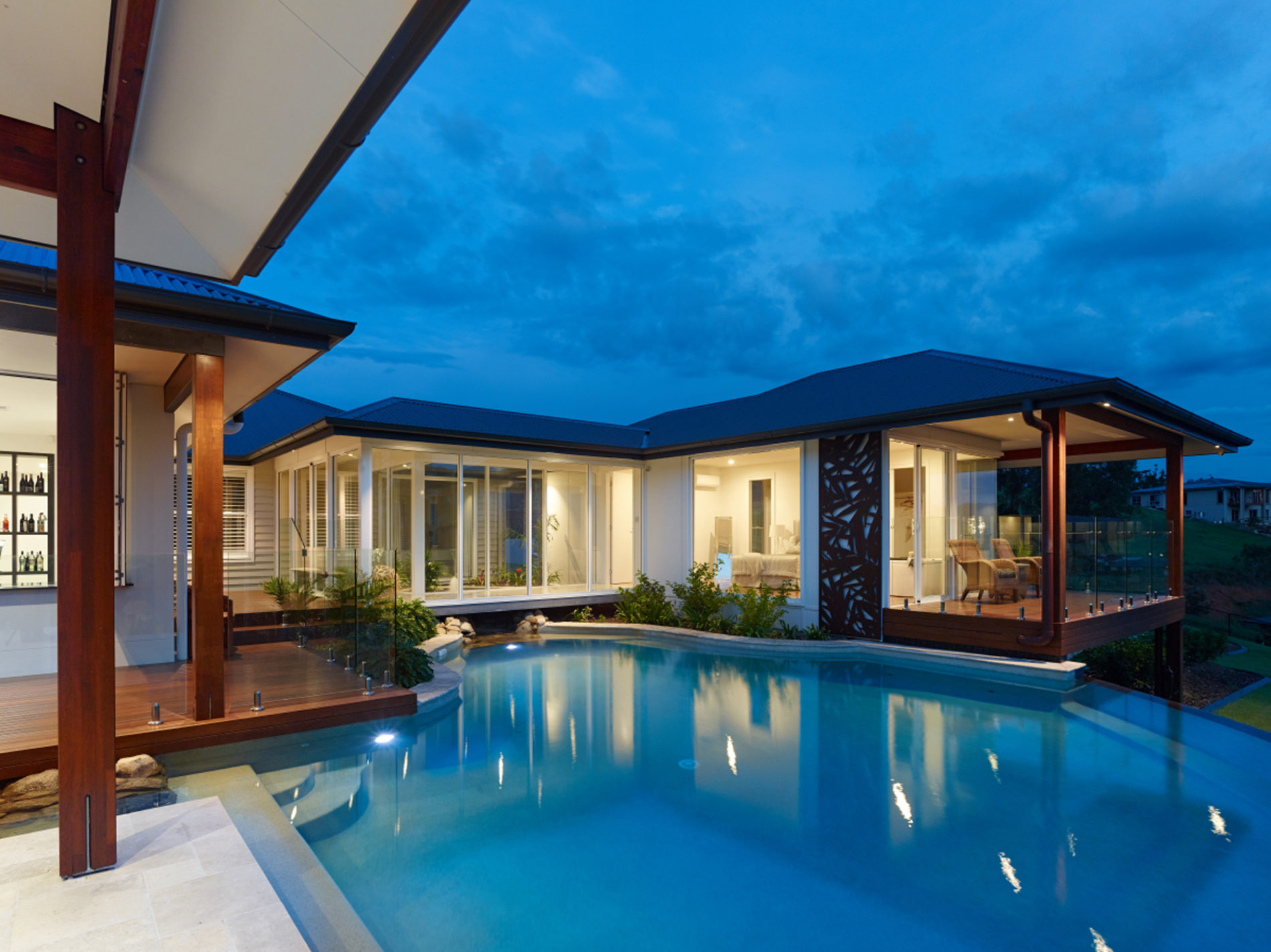 Designer Concepts Unlimited
Scale 1200 m2 house on 1 ha site
Budget > $2 million
Completion January 2014
Recognition  2015 Master Builders Housing & Construction Award Home of the Year, Individual Home $1.26 – $2m, Best Swimming Pool
The Samford House is a large, high-specification family home situated on a hilly hectare in a semi-rural setting north-west of Brisbane. JBS was closely involved in the planning and development of the project from the time the client purchased the land. (This was the second project JBS had undertaken for this particular client.) JBS recruited Concepts Unlimited to design the house to meet the needs and wishes of the client, and optimise the unique hilltop site and aspect. Concepts Unlimited and JBS worked closely with the client to develop the design and deliver a highly customised home of the highest standards of workmanship. While this is a generous home with a generous budget, JBS worked hard—as with every project—to carefully manage resources and deliver the best outcomes. Among the many special features of the home are a tailor-made cantilevered fireplace and an expansive pool with catwalk adjoining the main living areas with the guest wing.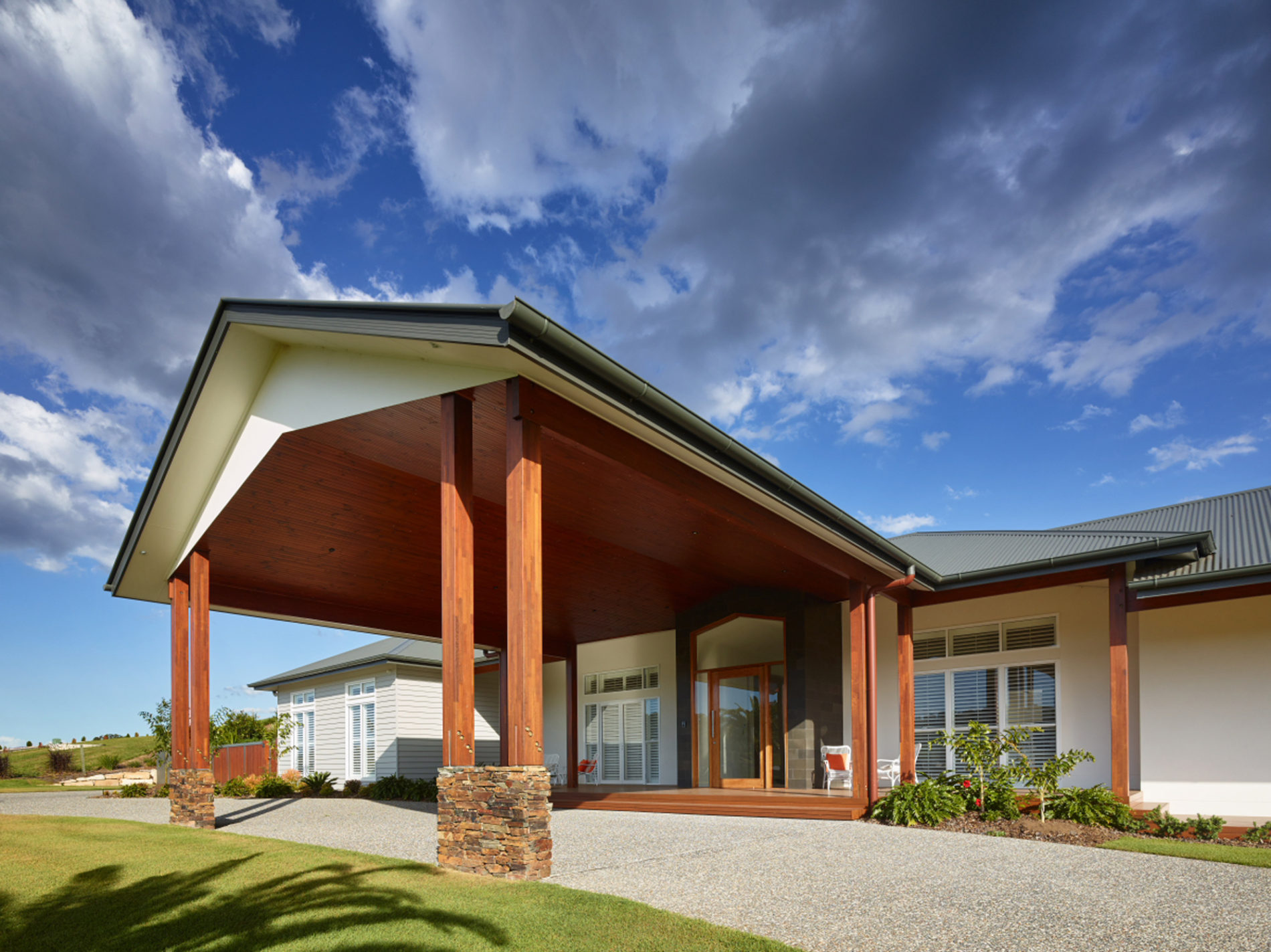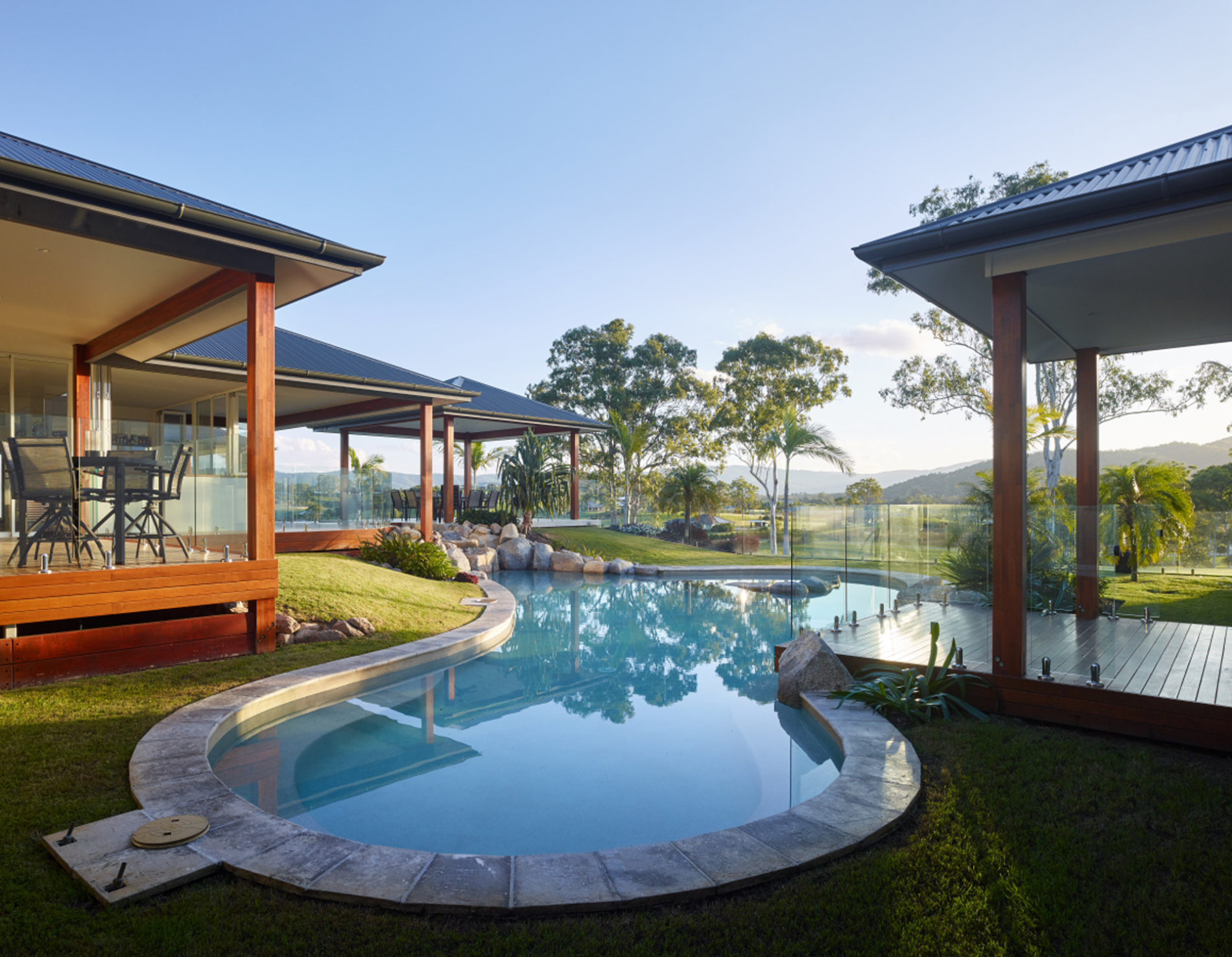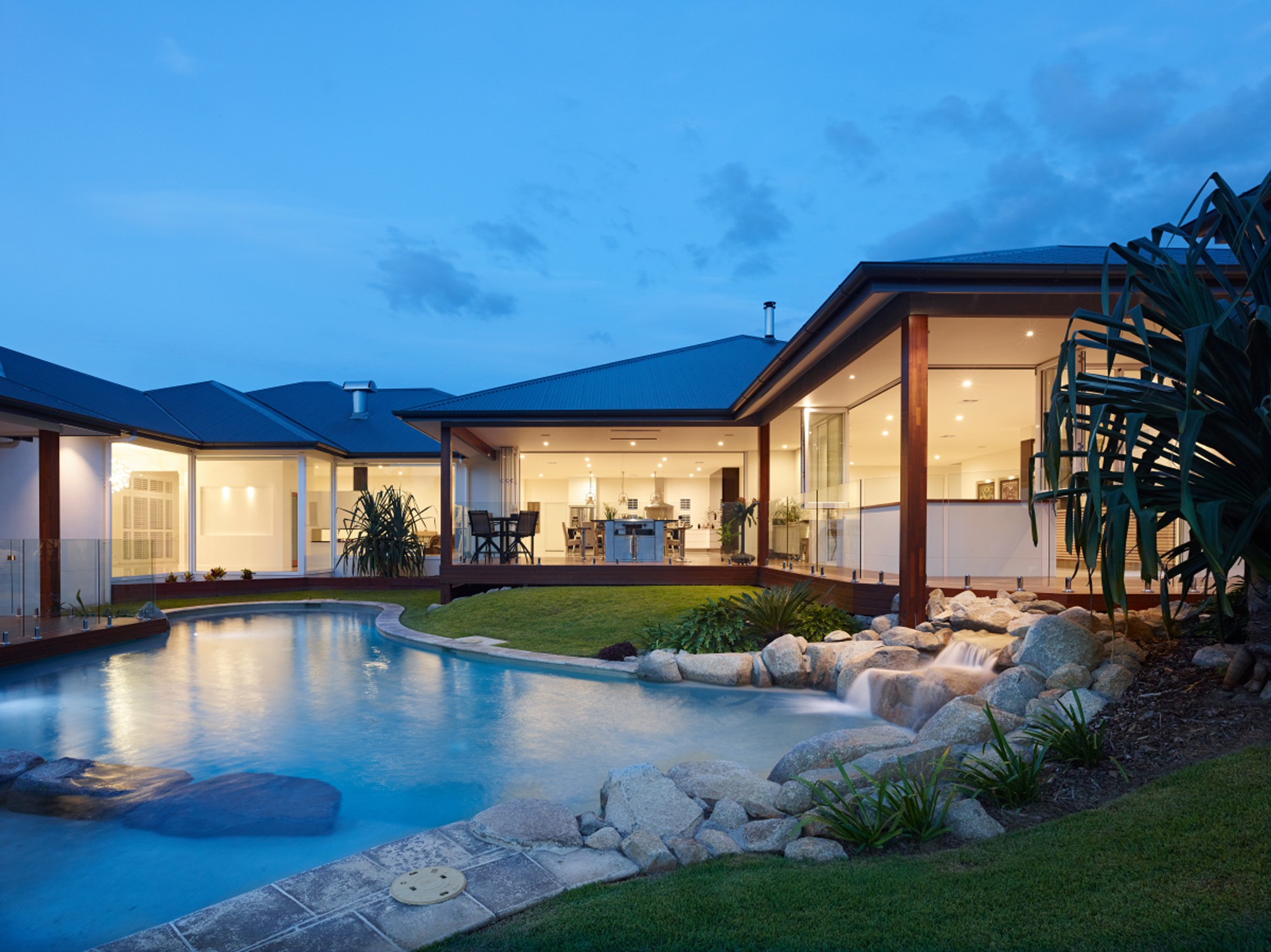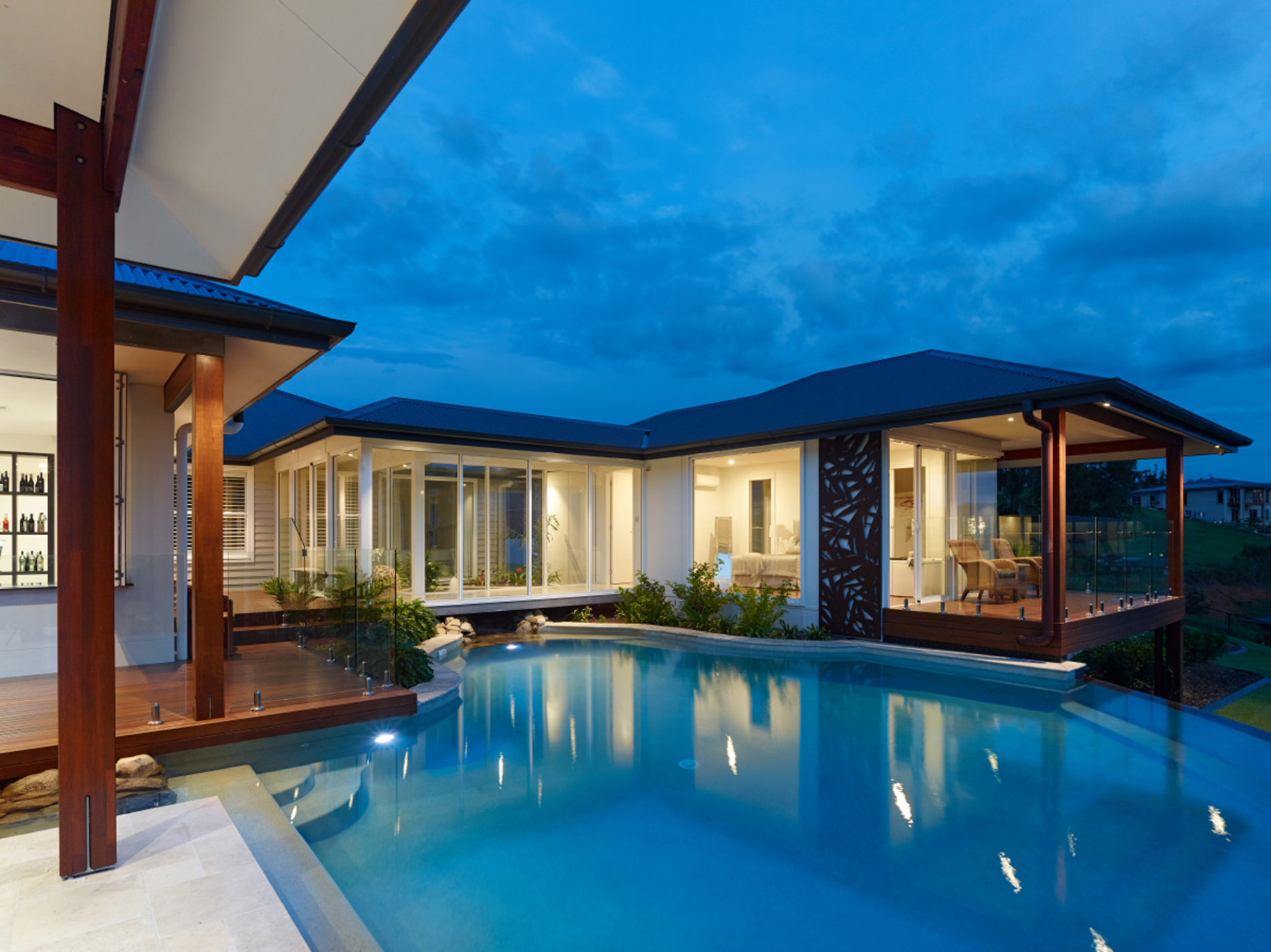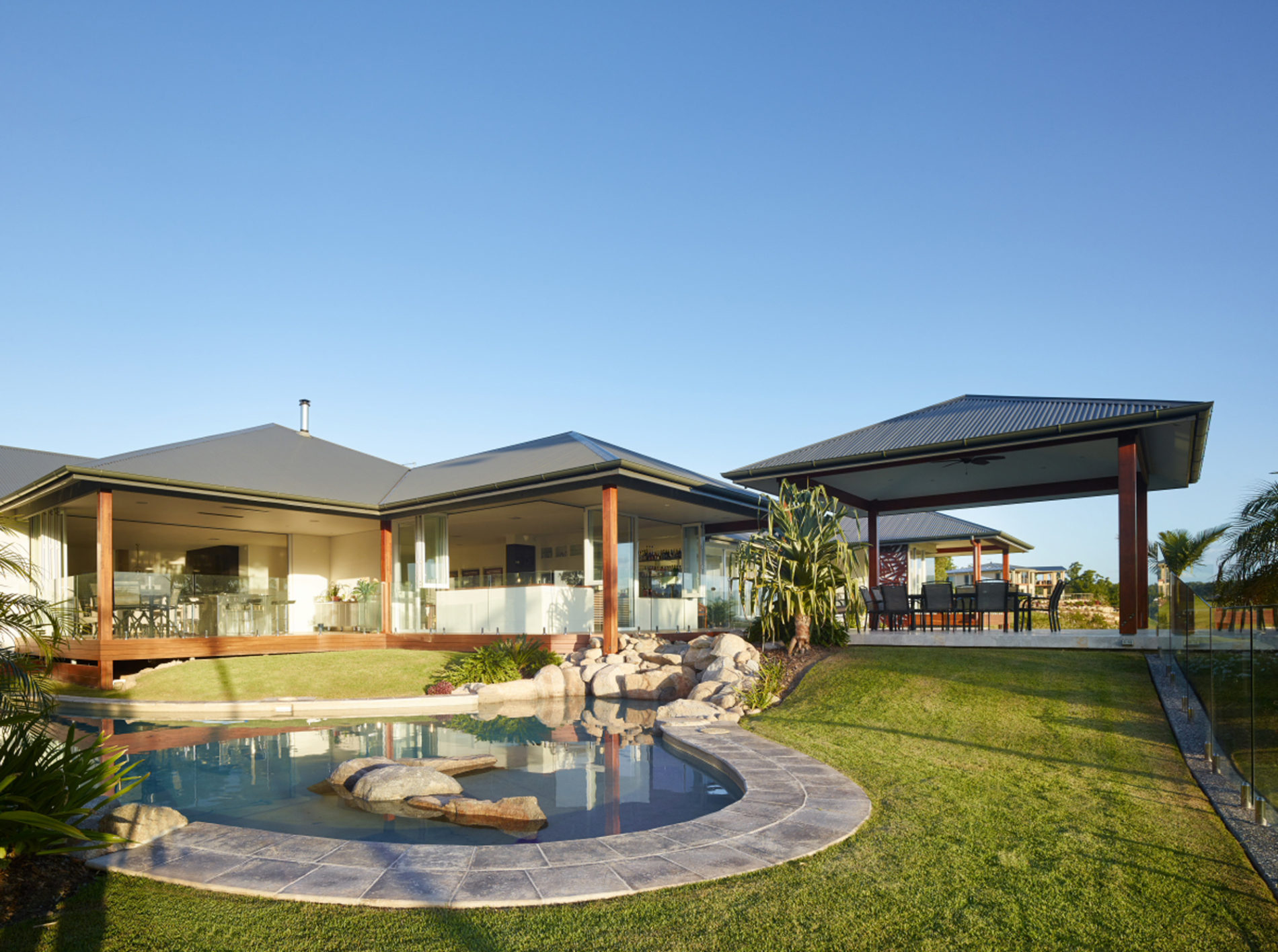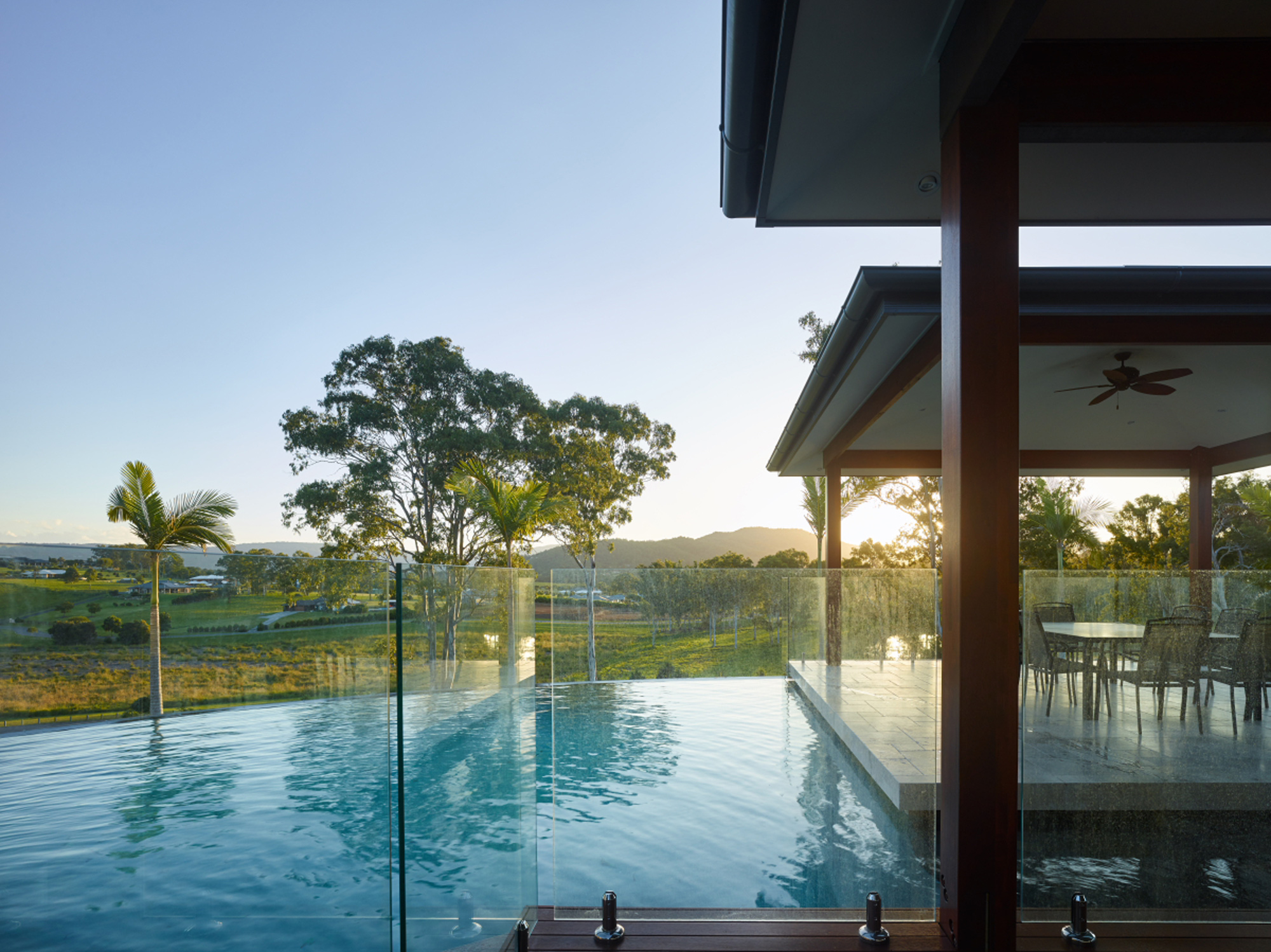 We previously had renovation/restoration work carried out by JBS on a Sunshine Coast property. We were so impressed by their workmanship and attention to detail that when we decided to build a new house at Samford we felt compelled to build with them. From the initial design meeting, to the followup after we moved in, James provided a service second to none. It has been a pleasure not only dealing with James but also his site supervisor and the rest of his team who showed a willingness to ensure all was done right. JBS also built our pool which was incorporated beautifully into the overall design. We could not be happier with the result. The skills demonstrated by the JBS team were truly outstanding. We sincerely thank all involved for the successful completion of our home.