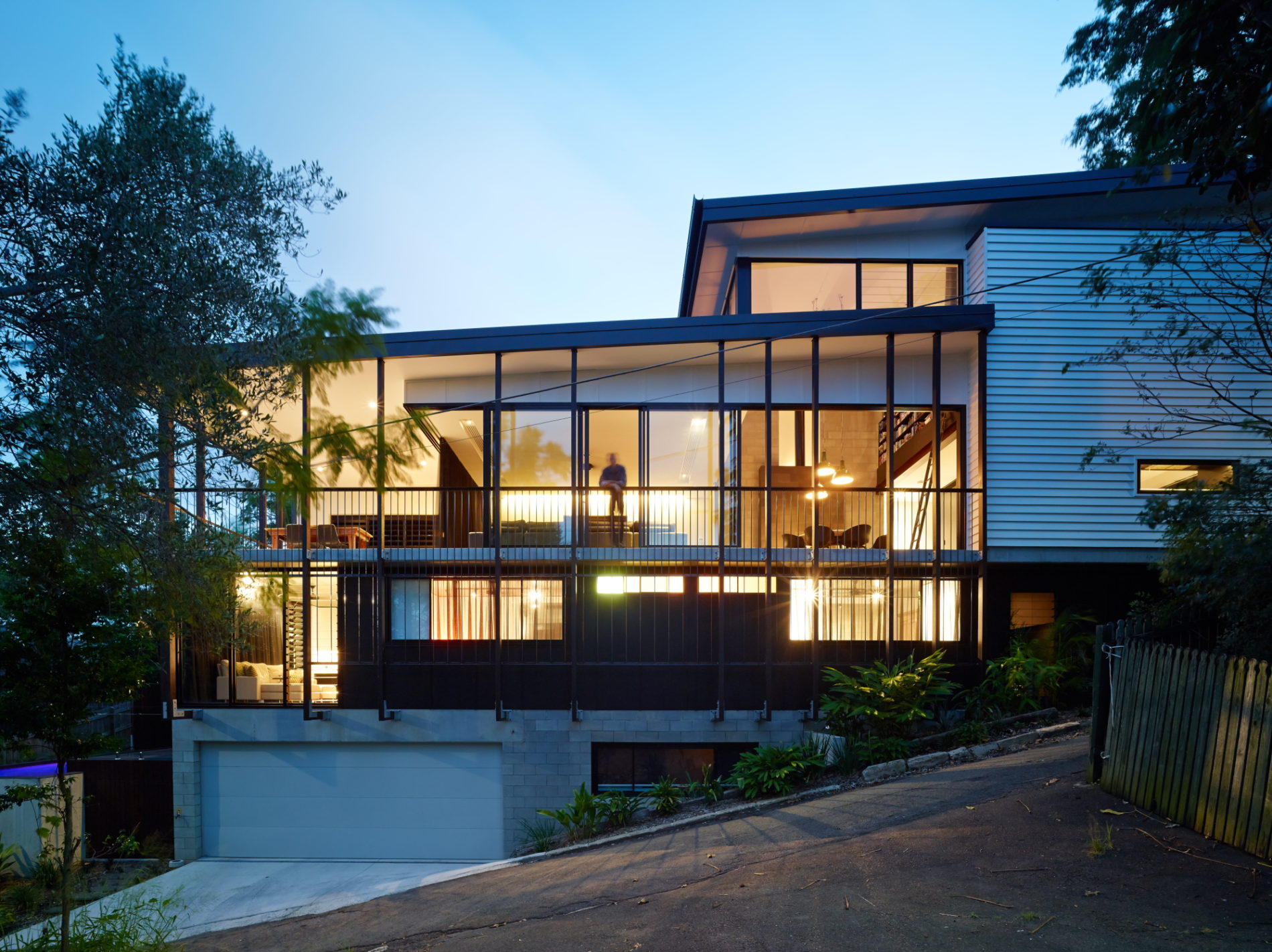 Designer Ellivo Architects
Scale 450 m2 house on 500 m2 site
Budget > $1 million
Completion June 2013
Recognition  2014 Master Builders Housing & Construction Award Individual Home $1 million – $1.5 million
Building an architect's own home is a great opportunity and a considerable challenge. The opportunity and challenge in this instance were further emphasised by a rare, compact and steeply sloping sight in Brisbane's bustling city-fringe. JBS worked in tandem with the homeowner and architect from the concept phase to optimise the site and build, while successfully negotiating the difficult landscape, complex planning guidelines and established neighbourhood. Meticulously designed and finely detailed, the Paddington House is a striking contemporary family home that lives up to its unique setting and very individual occupants. The design and build make effective use of robust materials, high-impact finishes and fine craftsmanship.
JBS worked hard to support the architect's design and planning process, and deliver an efficient construction program. All construction was carefully delivered in accordance with planning guidelines and in consideration of the tight-knit neighbourhood. The Paddington House received a Master Builders Housing and Construction Award for the Brisbane region in 2014.